Freeman's Medical Ethanol
Aytas is the first official Ethanol importer and trader company in Turkey. Aytas's main product is Ethanol, and manufacturer of medical ethanol. Mosty we export in 5 liters but we have 100cc, 10 liters, 20 liters versions too. Aytas is the registered ethanol trader company by Turkish Alcohol & Tobacco Market Inspection Department (TAPDK).
Aytas 5 liters Medical Ethanol spec report click here to download.
The Ethanol used in Freeman's Ethanol, corresponds EU EC 110/2008 and Turkish TS1810 Quality Standarts. 5 liters Medical Ethanol's plastic jerrycan manufactured from high quality 240gr PE HD. The plastic jerrycan has Child Resistant Cap and Alimunium Sealed Foiled. The sticker can be privately labelled to your needss or details can be added as you wish. The ethanol used in manufacturing is Non Smell Ethanol 96% Extra Neutral Alcohol.
Please click on photos to view larger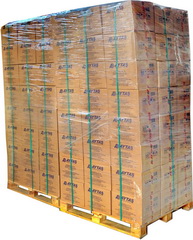 5 Liters jerrycan Freeman's Medical Ethanol (4 x 5 liters per case)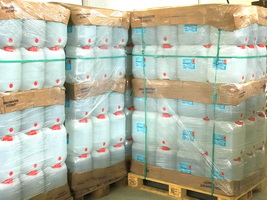 1 liter Bottle Medical Ethanol (16x1liter per case).
20 liters in palette has 55 units x 20 liters in 1 palette. 40" container has 22 palettes. Equals to 1210 units of 20 liters.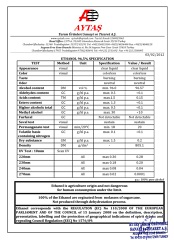 4 x 5 liters per case and 1st class ethanol used in manufacturing.
20' HC FCL is 972 cases = 3888 units (5 liters) = 19440 liters
20' FCL is 3456 units without palette.
40' load depends of your inquiry.
Ethanol http://ethanol.aytash.com
Base Perfume http://baseperfume.aytash.com
Medical http://medical.aytash.com

Available in 100cc, 1, 20, 50, 220 liters and 1000 liters IBC too!
Click on photos to view larger
Ethanol http://ethanol.aytash.com
Base Perfume http://baseperfume.aytash.com
Medical http://medical.aytash.com