Ethanol
Aytas is the first official Ethanol importer and trader company in Turkey. Aytas's main product is Ethanol. Aytas is the registered ethanol trader company by Turkish Alcohol & Tobacco Market Inspection Department (TAPDK). Scroll down for export photos. Click on photos to view larger.
Ethanol's other names are Ethyl Alcohol, Ethylic Alcohol. Ethanol has mainly 2 types. Technical (Synthetic) origin and Agricultural (Wheat, Molasses, Sugarcane, Potato, Corn, Grape etc.) origin. Agricultural origin ethanol have also 3 types. Denatured, Neutral and Extra Neutral. Neutral Ethanol's mostly usage industry is the Alcoholic Beverages, Vinegar, Pharmacy. Denatured Ethanol's usage industry is mostly Cosmetic, Chemical, eau de cologne, Perfume, Detergent and Ink industry. The Extra Neutral alcohol or ENA is a high distillated alcohol without any impurities and others destinated to be used in the high cosmetic industry, perfumeries as well as for the production of alcoholic beverages such as whisky, vodka, gin, cane, liqueurs and alcoholic fruit beverages and aperitifs.
Technical Ethanol's alcohol volume is mostly between 99,7-100% by volume. Extra Neutral Agricultural Ethanol's alcohol volume is 96,2-96,5%. 2nd class Agricultural Ethanol's alcohol volumes are under 96,2%, 3rd class is under 96% by volume. Under the 95,5% by volume ethanol name is raw ethanol.
We mostly denaturing ethanol with Denatonium Benzoate (Bitrex) and Tertiary Butanol (TBA). However if you want special formulary then we can denature with your special denaturing formulary. For instance we can manufacture semi finished goods like as Base Perfume, Concentrate Screenwash, Concentrate Antifreeze. For more details please look Base Perfume section below. Companies prefer to buy denatured Ethanol because it's tax is less expensive than Neutral Ethanol. If Denatured and Neutral Ethanol taxes are same in your country then you don't need to buy denatured Ethanol, you can use Neutral Ethanol for all industry. By the adding water we can decrease Ethanol's alcohol volume to 79% and we can export with the 22.08.90 tariff code. For some of the medical and disenfectant applicantions again it is possible to decrease Ethanol's volume to 70% or other volumes. For Analysys Reports please select Documents at menu.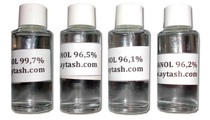 Please click on photos to view larger
Ethanol in 1000 liters IBC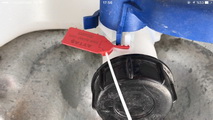 Ethanol in 220 liters Plastic Drums Type I
Ethanol in 230 liters Plastic Drums Type II
Ethanol in 220 Liters Steel Drums
Exporting ethanol in drums mostly our customers prefers to buy in 220 liters Steel Drums. The drums which using in manufacturing are new drums. Cap is sealed. For Iraq or upon request we can do SGS confirmation.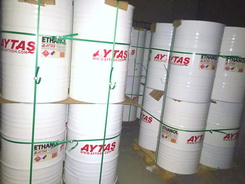 Drums are new and all tests done like as leaking and rust. We tested ethanol inside unlacquered drums, we keep it in un lacquered drums in 3 months and we didn't see any rust. If you want to storage ethanol in drums more than 6 months or years than we do special lacquer inside drums. The Lacquer is special for ethanol storage and tested by manufacturer. The Lacquer which is using for lacking in drums is Dupont R78433.
Standart Steel Drum and Lacquered Drum's Inside
Drum manufactururer's rust test report for unlacquered drums (For lacquered drums don't needed test for rust) Click here to read
To keep more months or year, lacquered drum's lacque test list by manufacturer dupont, find ethanole in list Click here to read
Drum manufacturer's drum size, unleaking test report Click here to read
5 Liters, 1 Liter, 20 Liters Medical Ethanol
For export photos of 5 and 20 liters Medical Ethanol Please Visit http://medical.aytash.com
4 Liters, 5 Liters Fuel Ethanol
Please visit http://fuel.aytash.com for Fuel Ethanol
Base Perfume
Please visit http://baseperfume.aytash.com/ for Fuel Ethanol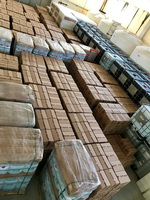 Click on photos to view larger
Ethanol http://www.aytash.com/ethanol/
Fuel http://www.aytash.com/fuel/
Base Perfume http://www.aytash.com/baseperfume/
Medical http://www.aytash.com/medical/